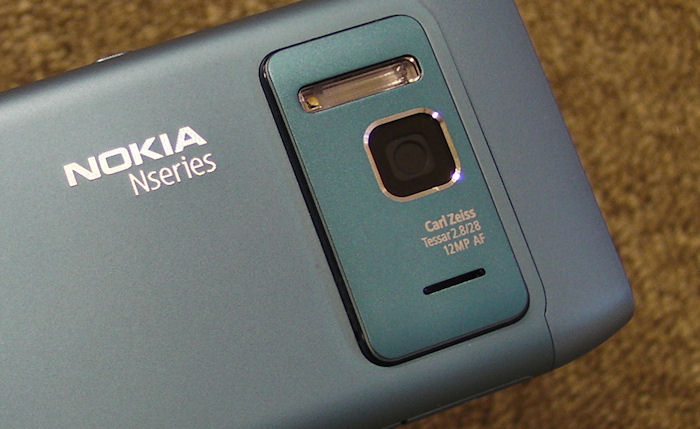 The Nokia N8 is the latest mobile phone from the Finnish company Nokia that is best known for making high-quality high end smartphones. However, it has been not so successful in the past few years with its models. Hence, the Nokia N8 is attempt from the company in order to once again recapture the former glory. The N series of phones from Nokia has a legendary status for being highly feature rich and the Nokia N8 coming in this category, has not certainly disappoint. In fact, it is the best N series phone that has been launched by the company.
The Nokia N8 can boast of this probably because it is partly a mobile phone and partly a digital camera. The title of being the best mobile phone camera can be easily given to the Nokia N8 mainly because of the 12 megapixel camera that it comes with. It is not only the best camera that is available today in terms of megapixel count, but also in terms of quality as well. Nokia says that it has used the largest image sensor in a mobile phone history to bring the highest quality of images without spoiling the natural effect of it. Hence, colour reproduction is of the highest quality, while at the same time there are good brightness and contrast levels. The usage of the largest image sensor has also resulted in this phone taking good quality pictures even in extremely low light conditions.
One can also attribute this property to the presence of a Xenon flash, which makes its appearance in the Nokia phone for the first time. Xenon Flash is the kind of flash that is being used in compact digital cameras these days and the Nokia N8 is one of the very few mobile phones to be having it. The camera also has a 720 p HD video recording option. Along with this video recording option, Nokia has included certain technologies to reduce the wind noise and shaking that will inherently occur in unprofessional videos. Nokia is using video stabilisation feature to eliminate this taking part. There are two microphones at either side of the phone that aid in capturing the highest quality sound with 5.1 surround sound. It can be later enjoyed on a home theatre by connecting the phone with the suitable devices using the HDMI output port. It is also one of the very firsts in a mobile phone.
The HDMI output port is not the normal output port as seen in other high end devices, but it is a mini HDMI port. The conversion between the two is taken care of by a converter that Nokia has provided along with the sales box. One can also view the record videos and captured images on the brilliant 3.5 inch touch screen display that employs the AMOLED technology. The Nokia N8 is one of the marvellous camera phones from Nokia and it retails for £ 420 in the UK. The non-contract options are priced at …