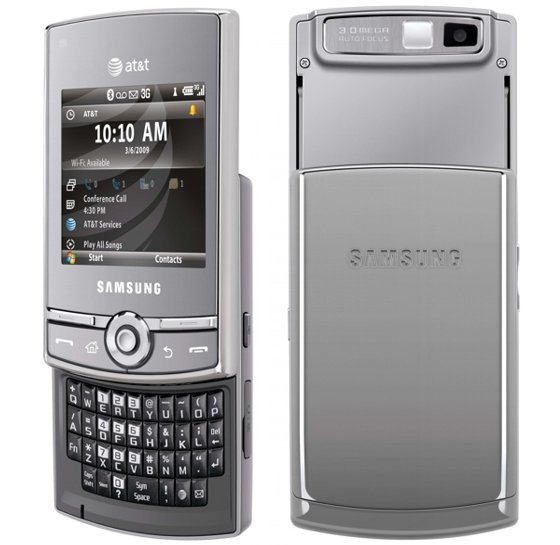 The Samsung Propel is a midrange messaging phone available through AT&T; wireless. The most unique aspect of this device is its slide out QWERTY keypad, which is revealed by sliding the phone vertically. Samsung has expanded upon this unique design and released the Propel Pro, which integrates a Windows Mobile operating system and PDA capabilities into the Propel frame. This phone is currently available with a two year contract, for $149.99 with a $50 mail in rebate.
Overview
The Propel Pro operates off of the Windows Mobile 6.1 platform, and contains 128 MB of internal memory. The memory is expandable to 16 GB through a MicroSD card. The Propel Pro is compatible with AT&T;'s 3G data network, which allows for AT&T;'s fastest data transfer. It has Bluetooth 2.0 capabilities, and a Windows Mobile Media Player is included. The Propel Pro offers WiFi capabilities, which come in handy if you are outside of the 3G network coverage area. The phone is 3.9 inches long, 2.4 inches wide and .6 inches thick, and weighs 4.83 ounces. It offers a display of 2.55 inches, and provides email capabilities with both corporate and personal email accounts. The Propel Pro is a quad band world phone, and it operates on the GSM frequencies of 850, 900, 2800, and 1900 megahertz.
Pros
If you like the design of the Samsung Propel, then the design of the Propel Pro will not be an issue. It is a bit wider than your typical smartphone, however. It is also a bit thicker, but the thickness comes from the slide out keyboard, which many may find to be a benefit. The QWERTY keypad functions well, and the control keys make for effortless navigation of the phone's menus. Call quality and internet access are both excellent on this phone, and the battery life is above average for this type of phone.
Cons
The keypad is a bit small, and may be difficult to use if you have large fingers. It should not be a deal breaker on this phone, however. Personally, I could not find any other drawbacks with this device. You can find comparable smartphones for a bit less, however, as many are priced at $99.99.
Overview
I would highly recommend this device, it offers all the functions you would want from a smart phone in a different design. It has an excellent look and feel to it, as well. Samsung has successfully combined the email and data functions necessary for business use, and users will be entertained by the media capabilities and other extras this phone offers.
…